Say goodbye to your baby's nasal congestion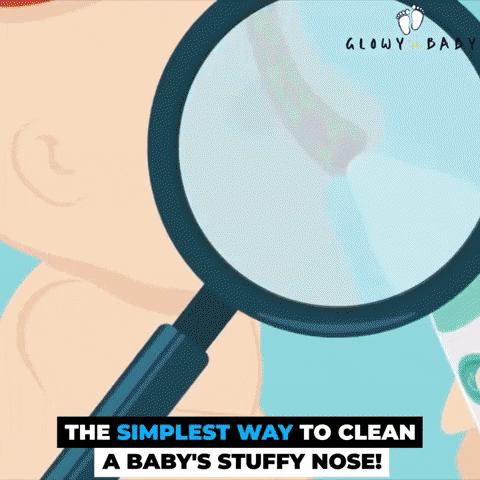 SAFE & RELIABLE: The new Glowy Baby electric nasal aspirator provides the benefit of effortless suction power and safety thanks to its 3-speed adjustment and medical-grade silicone nozzle.
POWERFUL SUCTION: The secret to the incredibly strong suction lies in its powerful motor of up to 65kpa.
ERGONOMIC: The aspirator's main body gives you an incredible touch and solid feel of comfort and control.
GENTLE OPERATION: The powerful yet quiet operation comes as part of the aspirator's elaborate construction that is worth a second look.
MUSIC & LIGHTS: But there is more: The aspirator emits different colors and plays soft music to keep baby distracted and relaxed.
ANTI-BACKFLOW: The suction storage comes with an anti-backflow design to prevent mucus from flowing back into the nasal cavity.
EASY TO USE: Weighing only 300g, it is light and easy to carry around, perfect for home use or traveling.
This is a must-have for all parents with young children!
Features
The special stuff
- Different nozzle head sizes to suit any life stage
- Quiet but powerful to make sure all nasties get removed
- Lightweight and portable so you can carry it anywhere
- Soothing music and light to keep baby relaxed
- 3 speed adjustment to suit your baby's needs
FAQ
QN: Can I wash the aspirator?
ANS: Only the suction storage and nozzles can be washed, DO NOT wash the main body.
QN: How is the aspirator powered?
ANS: We have 2 models, 1 is rechargeable with USB cable and 1 requires 2 x AA batteries and voila!
QN: Is there a warranty for the product?
ANS: Absolutely! 90 Days but please keep your proof of purchase.
QN: I'm using speed 3 but the nasties are not coming out, why?
ANS: Sometimes the nasties can dry up and stick to the nasal walls, drip a few drops of saline solution into the nostril, wait a couple of minutes and let the aspirator do it's magic!